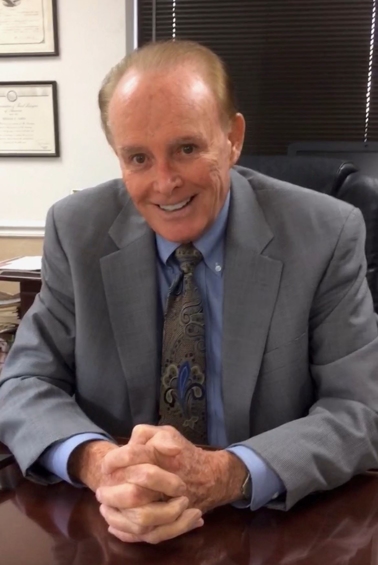 Ronald E. Smith
Bio
Ronald E. Smith received his Bachelor of Arts degree in English from LaSalle University in Philadelphia, Pennsylvania, in 1961. Mr. Smith continued his education with postgraduate studies at Manhattan College, Georgetown University, and American University, where he received his Master of Arts degree in English Literature.
Mr. Smith began his legal career in 1979 at the Law Offices of Thomas A. Rothwell. His primary duties were research and legal writing. His work included research in the fields of trade regulation, antitrust, and small businesses. Mr. Smith also maintained contacts with various Congressional and Senate offices regarding proposed legislation and the drafting of federal appellate briefs.
In 1980, Mr. Smith received his Doctor of Jurisprudence from George Mason University School of Law.
Upon graduation, Mr. Smith went to work as a staff member for the Reagan-Bush campaign. He coordinated daily campaign activities and drafted campaign strategies to be implemented. Mr. Smith subsequently served for President Ronald Reagan in a position as an attorney on the National Transportation Safety Board Transition Team. His work for President Reagan concluded in January of 1981.
In 1982, Mr. Smith began his private practice of law, eventually collaborating with John S. Lawrence in the law firm of Lawrence & Smith. The firm expanded to include Lance G. Gardener and is now known as Lawrence, Smith & Gardner. The firm concentrates on criminal, traffic/reckless driving, Social Security disability, personal injury, divorce, and debt collection.
Mr. Smith has served as a guest lecturer for the Continuing Legal Education Programs of the Virginia State Bar, the Fairfax Bar Association, and the Arlington Bar Association, educating attorneys throughout the state. Mr. Smith is the recipient of the prestigious Governor of Virginia's "Patrick Henry Award" for his "unwavering commitment" to the legal profession in Virginia.
Education
George Mason University School of Law, Arlington, Virginia
American University

M.A. - 1972
Major: English Literature

La Salle University, Philadelphia, Pennsylvania

B.A. - 1961
Major: English
Bar Admission
Virginia, 1980
U.S. District Court Eastern District of Virginia, 1980
U.S. District Court Western District of Virginia, 1980
U.S. Court of Appeals 4th Circuit, 1980
Professional Associations
Fairfax Bar Association, General District Court Committee
Past Positions
Law Offices of Thomas A. Rothwell
Reagan-Bush Campaign, Staff Member
National Transportation Safety Board Transition Team, Attorney
Lawrence & Smith
Honors
"Patrick Henry Award, " Governor of Virginia
Classes & Seminars
Guest Lecturer, Continuing Legal Education Program, Virginia State Bar
Guest Lecturer, Continuing Legal Education Program, Fairfax Bar Association
Guest Lecturer, Continuing Legal Education Program, Arlington Bar Association
Fraternities or Sororities